TIPS & TRICKS FROM THE UAE'S MOST SUCCESSFUL ENTREPRENEURS
You can download a free copy of my e-book 'Made in the UAE' after submitting the form.
I had the honour to sit with some of the most inspiring and successful entrepreneurs that reside in the great city of Dubai including:
Rashid Al Ghurair – Founder & CEO Mena Energy & Cafu
Nader Amiri – Founder el Grocer
Sam Quawasmi – Co-CEO & Co-founder Eureeca
Mirna Sleiman – Founder & CEO Fintech Galaxy
Ian Ohan – Founder Krush Brands
Mona Ataya – Founder and CEO Mumzworld
Ibrahim Colak – Founder Mr. Usta
Paul Evans – Founder & CEO The Solutions Leisure Group
Rod Nacouzi – CEO & Founder Transcorp International
I am at my happiest when I am helping others succeed, thrive and pursue their goals and dreams. For many that is during their journey of entrepreneurship. I feel that there is no better way to inspire and motivate the budding entrepreneurs of Dubai than reading about those that have taken the leap of faith before you and built successful businesses here in the UAE.
Every interview is unique and yet there is so much commonality in terms of needing to have a vision and belief in yourself and your business. Many of the entrepreneurs in this book found it just as scary to start their businesses as it would be for you.
The real difference is that there are dreamers and there are doers. And every single person in this book is a doer and have got my utmost respect and admiration.
I am humbled by every entrepreneur that made the time to sit with me, to share a bit of their story and to give back to the community here in Dubai.
I am sure that you will enjoy the interviews as much as I did creating them and I am sure they will inspire and touch you.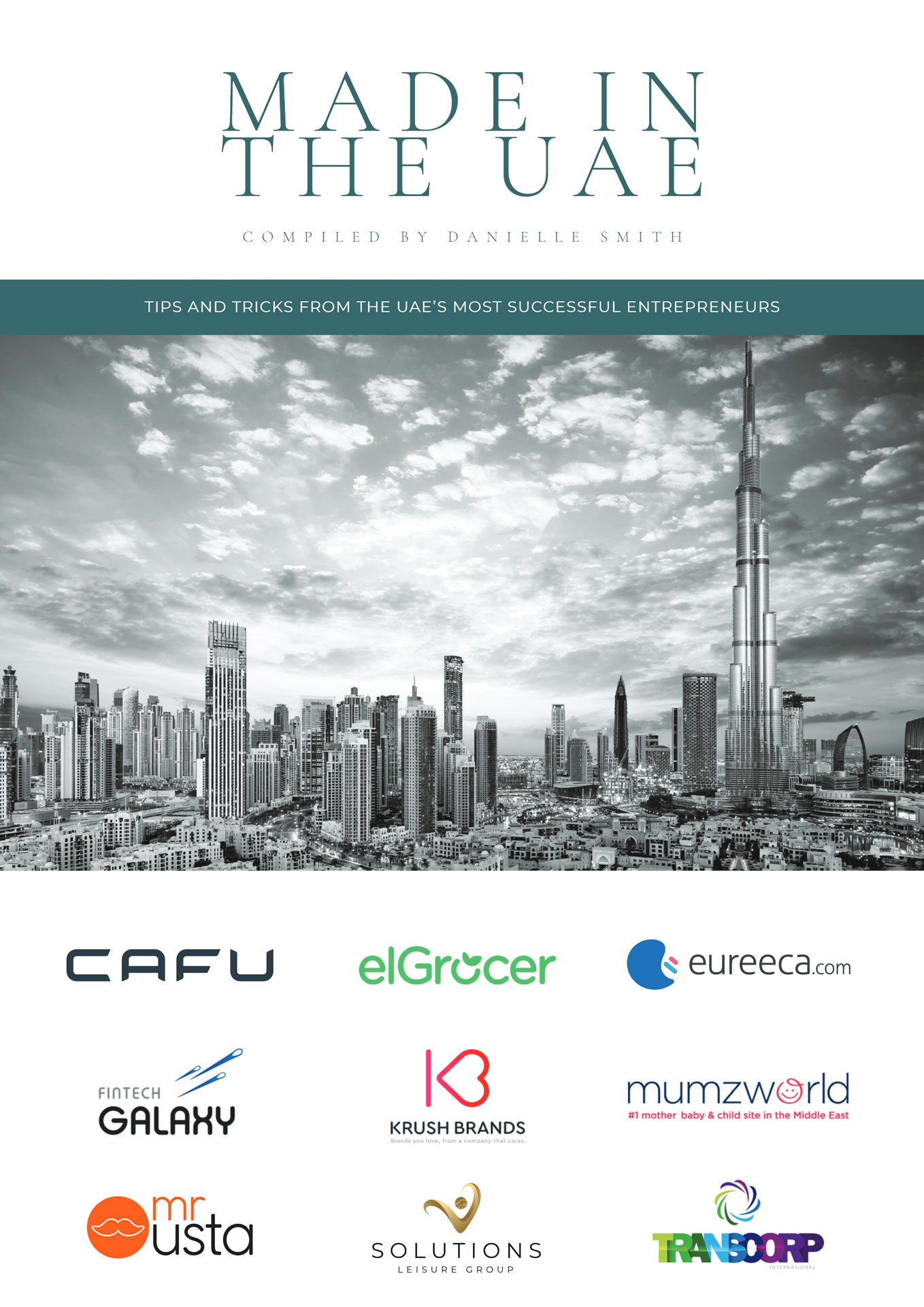 Last but not least, every single person in the book confirms how Dubai is such an entrepreneurial business hub with a perfect business climate that allows us to thrive.
All the interviews, apart from Rashid Al Ghurair's have been conducted between the end of 2019 and the beginning of 2020, before the Covid crisis happened. Now more than ever people need inspiration and resilience. So even though we did not specifically speak with most about navigating through a pandemic, I believe the lessons given are as relevant today and the wisdom of these battle hardened souls is truly timeless.
Thank you,
Danielle Smith